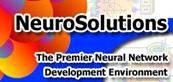 Customer Interviews
Our customers are using NeuroSolutions for a variety of applications. We recently sat down with a few of them to learn about their applications and have published these interviews on our site.
Enhancing Education for Future Generations
Read how Cameron Cooper uses NeuroSolutions for his AT-RISK program which identifies "at risk" students for developmental mathematic courses.

Satellite Imagery
Read how Mats Rosengren uses NeuroSolutions to map forest types or changes in a forest and often saves as much as 25% of the time and cost of the project over other methods!

Shaping the Oil and Gas Industry with NeuroSolutions
Read how Gary Howorth uses NeuroSolutions to create innovative techniques to help bring insights to complex interactions in energy markets.

Educating the minds of the future
Read how Simon Thorne uses NeuroSolutions to teach undergraduate and post graduate students at the University of Wales Cardiff, UK.

Time Savings and Greater Correlation using NeuroSolutions
Read how Aytac Guven uses NeuroSolutions for the prediction and explicit formulation of local scour of hydraulic structures (i.e. bridge piers,spillways, grade-control structures) as a function of inlow conditions, soil properties and scour geometry.

Helping to Save Lives in the Mining Industry
Read how Teboho Nyareli used NeuroSolutions to develop a device that assists miners in making an objective decision on the integrity of the hanging wall.