If you encounter problems with viewing or printing this e-mail, click
here
to open it in your web browser.
To ensure delivery, please add
enquiry@solutions4u-asia.com
to your inbox address book or safe list today.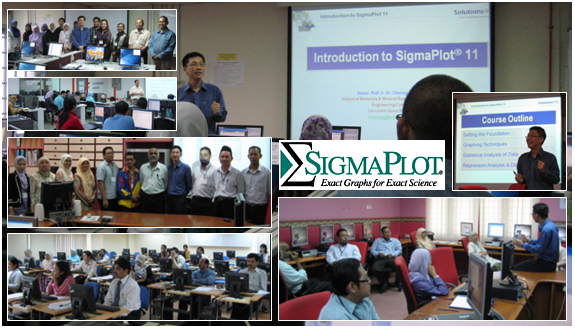 Solutions that helps you to analyze and create the graph which presents the best visual representation of your research
SigmaPlot product range is supplied and support by Solutions 4U in Singapore and Malaysia.



With Offices in Singapore and Malaysia, Solutions 4U is one of the regional leading supplier of software and hardware products solutions and technology trainning for research, engineering and technical applications on desktop computers.


Contact Us
call us:
Malaysia +603 8063 9300
Singapore +65 6468 3325
This one days hands-on training is designed to provide a comprehensive understanding of one of the contemporary package for scientific graphing and data analysis. This platform will take you beyond simple spreadsheets to help you show off your work clearly and precisely. You could produce high-quality graphs without spending hours in front of a computer and it offers seamless Microsoft Office integration, so you can easily access data from Microsoft Excel spreadsheets and present your results in Microsoft PowerPoint® presentations.